cableScout®
Cable management Software
What our customers say about cableScout®
It is now very easy with cableScout® to maintain our cable network together with all the activated layouts. The software is user-friendly and provides us with an excellent overview of our network.

Lilo Solca / BLS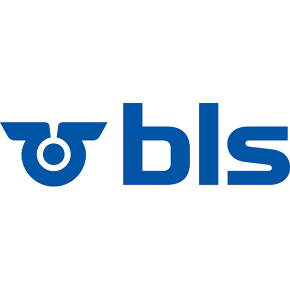 Thanks to the management software cableScout® we were able to significantly improve the availability of our fiber network. Required fiber details are always at hand when needed and the system is capable of proposing alternative routes in case of a network problem. For us cableScout® is the ultimate insurance for an efficient network operation and a swift resolution of eventual network failures.

Marcel Meier / EKZ / Zürich
cableScout® provides us with a comprehensive overview of our fibre optic network which means we can also manage it effectively. Therefore we can very quickly remove any faults that may occur. We immediately have all the details of a faulty cable displayed on the screen and can quickly find alternative routes, in order if necessary to effect an emergency switch. cableScout® is very user-friendly and the support provided is excellent.

Paul Zurgilgen / Project Manager Telekom Elektrizitätswerk Obwalden
enwor manages its all its external fibre optic and copper data networks in CableScout®. For us the highlights of the system are the FTTH functionalities and in particular the micro-duct management. The central data hub means we can quickly access information to troubleshoot a fault. We can now also answer customer and supplier queries within a few seconds. We are very happy with cableScout® and with the service provided by JO Software GmbH and we are delighted to recommend them.

Volker Rahn / enwor Energie & Wasser vor Ort
The cableScout® fibre management function enables us to label each individual fibre individually and to display it in detail. This in turns us to allows us to show detailed resolution of the fibre courses, to create meaningful splice plans and to locate errors using an OTDR device. In short, cableScout® is the perfect solution for us and the competent support provided completes the picture perfectly.

Daniel Rindlisbacher / Industrielle Betriebe / Langenthal
In cableScout® we capture all fibre optic connections, cabinets, components, patches and in-house cabling. We use the route search and the route analysis functions in the system very frequently. These enable us to find the optimum connection options and to display cable routes from start to finish in detail. cableScout® makes our work much easier and ensures that we have an excellent overview of our fibre optic network.

Sandra Pargätzi / Kraftwerke Hinterrhein
cableScout® is a reliable fibre tool for the efficient management of our FTTH network. We particularly like the fact we can map our network very realistically and in its entire depth.

Sandro Bucher / localnet AG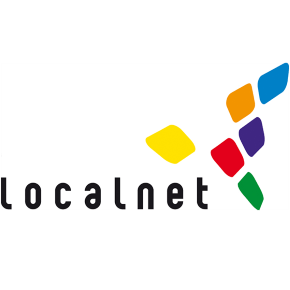 cableScout® is used for the detailed planning of the fibre optic network for the town of St. Gallen. Therefore, the software is - so to speak - our 'fibre bible', without which we could not operate our network. cableScout® is graphics-based and therefore very user-friendly with all the information we need accessible at the touch of a button.

Marco Peter / Sankt Galler Stadtwerke
We use cableScout® to manage all our telecommunications, in other words, our fibre optic and copper networks. We like the system because the documentation and planning are easy to handle and new projects can be created in a self-explanatory way.

Thomas Fuchs / Stadtwerke Mühlacker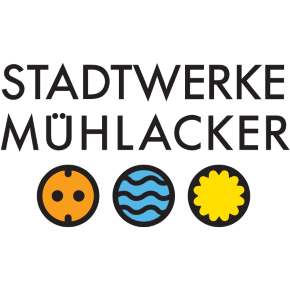 Our copper and fibre optic networks are totally managed and supported by the cableScout® cable management system. A very important function for us is to be able to document the details of the services activated by our business customers from start to finish. As a result we are able to compile analyses on leased cables and fibres and charge for our services accordingly. cableScout® is the optimum solution for our company as it includes all the functionality we need and the software is very stable.

Lothar Maximini / Stadtwerke Trier
We maintain our control cables and fibre optic cables in cableScout®. Of course this also includes the management of connections and services. cableScout® is a fantastic network management tool. We particularly like the design and clarity of the system. This means we always have access to all important information and never lose perspective.

Michael Knebel / Stadtwerke Weinheim
We are network operators and we broadcast our communications signals (TV, radio, internet and telephony) via our fibre optic infrastructure. All the documentation and planning of our fibre optic and FTTH networks is handled by cableScout®. Even very abstract connections can be displayed very transparently in the schematic map. Our requirements and needs are met in full by cableScout®.

Daniel Steiger / Technische Betriebe Wil
Our entire transmission network is mapped in cableScout®. We document the complete infrastructure, geo-referenced and from port to port, including services on individual fibres. We display the devices used as realistically as possible and cable routes are aligned geographically. As our fibre optic lines run throughout Austria across several providers, a single point of failure (SPOF) would often arise. However, since we have been using cableScout® we have a full overview and can avoid such errors in advance.

Gerhard Damböck / T-Mobile Austria Manager
WWZ manages its extensive fibre optic network with cableScout® including its protective ducts and micro-ducts. Some signal cables and copper lines are also documented with the system. cableScout® guarantees good and fault-free customer documentation. "The support provided is excellent and cableScout® fully meets all our requirements.

Michael Bieri / Wasserwerke Zug
Westnetz GmbH uses cableScout® to document its entire FTTx networks and all network elements in full including any services activated via the network. This documentation forms the basis for the secure operation of our FTTx networks and for the optimum marketing of home connections. The support provided by JO Software GmbH is excellent and we very much appreciate the fact that our requirements are taken into consideration in future developments.

Thomas Graf / Westnetz GmbH (RWE Service GmbH)
We use cableScout® to implement our fibre documentation and planning for our FTTH network. We particularly like the fact that we can compile orders very easily and issue them to installers. We also like the transparency and ease of use of cableScout®.

Severin Probst / Energiewerke Meilen
We use cableScout® to manage our entire fibre optic and empty duct networks. We particularly like the versatile and flexible possibilities of the documentation. We are very happy with the system and its associated support.

Kristoph Poppenwimmer / Line technology employee Stadtwerke Passau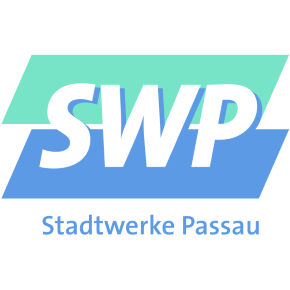 cableScout® enables us to store and transparently display all the information relating to our fibre optic, data, cable ducting and communications networks in one single platform. This means we can use the system as a basis for all planning purposes and efficiently process any new cabling or equipment integration. We particularly like the fact that the system is under continuous development and that our wishes and suggestions are always taken into consideration in this process.

Norman Schlesier / Energieversorgung Gera
Manage your network with full control and accuracy
The Belarusian telecommunications company velcom, a daughter of Telecom Austria, has purchased cableScout. With over 5 million customers, velcom is the largest network operator in Belarus. The company will use cableScout as its management tool for the nationwide optical fiber network.
As every year we will be exhibiting at Angacom in Cologne and showing the latest functionalities of cableScout and our mobile solution, cableScout mobile. As co-exhibitor the company CFS will be demonstrating their fibre optic monitoring that has been developed in conjunction with our specially developed software, cS monitoring. We'd like to invite you to visit us from May 30th - June 1st at our boothe B61 in hall 7. Free tickets can be obtained through us. [...]
The municipal utility of Velbert is operating a modern optical fiber network which offers customers access to a bandwith of up to 400 MBit/s. The utility decided to purchase the cable management system cableScout to ensure an efficient management of the broadband infrastructure over its entire lifecylce.