Start your career with JO Software Engineering GmbH now
To strengthen our team we are looking for a competent and motivated employee who enjoys working on future-oriented projects. You can expect a dynamic team, a varied working environment and much more!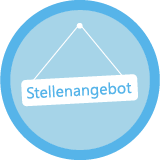 JO Software Engineering GmbH
COMPETENT AND INNOVATIVE
Our corporate culture describes the ethical foundation on which we build our relationships with our customers and partners. Virtues such as honesty, reliability and respect are highly valued at JO Software and help us to stay competitive. We are looking for employees who take on challenging tasks, where initiative and motivation as well as a customer-oriented attitude count.