What our customers say about
cableScout®
Our more than 370 customers include companies from 20 countries and a wide variety of industries, all of whom share the goal of seamless and efficient cable network management with cableScout®.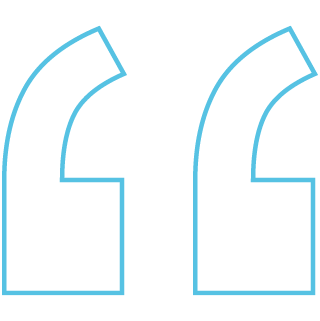 "For 1&1-Versatel, where the fibre optic network has grown from many regional sub-networks, cableScout® provides the central system for the nationwide standardised documentation of the entire network. In other words cableScout® is the data master for our Germany-wide passive network and therefore forms the basis for future expansion strategies. Operation and troubleshooting would be inconceivable without this state-of-the-art fibre management tool. We are looking forward to the new version with its additional functions which will support us in 5G and cluster expansion." "Sunrise UPC is the biggest private telecommunications company in Switzerland. With the leading hybrid fibre optic network that also comprises one of the best mobile telephone networks in the world, Sunrise UPC offers giga-speeds to more than 90 percent of Swiss households. cableScout® has been in use since 2003 to administer, plan and operate 20,000 km of fibre optic cables and two million fibres. cableScout® with all its interfaces is brilliantly embedded into the network inventory system environment."

"cableScout® enables Magenta to map its complex and interconnected fibre optic topology in a centralised and hierarchical structure. cableScout® is also used to define, plan and document the parameters required for network expansion ranging from laying and splicing technology to the passive connection and active transmission level." These parameters are consulted both for precise location or region-based statements and also for global network-wide analyses such as impact analyses, budget forecasts, assessments of business cases or fault localisations."

"Gas&Com operates their fibre optic backbone along the national natural gas high pressure pipelines in Switzerland. Our proactive partnerships enable us to offer fibre optic connections through to the end-customer. Gas&Com has also specialised in connecting data centres in Switzerland and has connected about 85% of all Swiss data centres. We have used cableScout® since 2013 to document the entire geographic and logical infrastructure. cableScout® accurately captures the important details regarding buildings, trenches and hardware. This then enables cableScout® to constantly provide all the relevant information relating to the complex network so that any sales, planning, operations and fault queries can be responded to in the best possible manner. This added value creates the best pre-requisite conditions for Gas&Com and our customers to make the right decisions." "Our copper and fibre optic networks are totally managed and supported by the cableScout® cable management system. A very important function for us is to be able to document the details of the services activated by our business customers from start to finish. As a result we are able to compile analyses on leased cables and fibres and charge for our services accordingly. cableScout® is the optimum solution for our company as it includes all the functionality we need and the software is very stable." "cableScout® enables us to store and transparently display all the information relating to our fibre optic, data, cable ducting and communications networks in one single platform. This means that we can use the system as a basis for all planning purposes and efficiently process any new cabling or equipment integration. We particularly like the fact that the system is under continuous development and that our wishes and suggestions are always taken into consideration in this process."

"enwor manages all its external fibre optic and copper data networks in cableScout®. For us the highlights of the system are the FTTH functionalities and in particular the micro-duct management. The central data hub means we can quickly access information to troubleshoot a fault. We can now also answer customer and supplier queries within a few seconds. We are very happy with cableScout® and with the service provided by JO Software GmbH and we are delighted to recommend them." "WWZ manages its extensive fibre optic network with cableScout® including its protective ducts and micro-ducts. Some signal cables and copper lines are also documented with the system. cableScout® guarantees good and fault-free customer documentation. The support provided is excellent and cableScout® fully meets all our requirements." "We are network operators and we broadcast our communications signals (TV, radio, internet and telephony) via our fibre optic infrastructure. All the documentation and planning of our fibre optic and FTTH networks is handled by cableScout®. Even very abstract connections can be displayed very transparently in the schematic plan. Our requirements and needs are met in full by cableScout®." "The cableScout® fibre management function enables us to label each individual fibre individually and to display it in detail. This in turn allows us to show detailed resolution of fibre routes, to create meaningful splice plans and to locate faults using an OTDR device. In short, cableScout® is the perfect solution for us and the competent support provided completes the picture perfectly."
Our Clients
Our 350 customers include companies from over 20 countries and from a wide range of industry sectors. But they all have one thing in common, to operate their network documentation as efficiently as possible with cableScout®.
Abu Dhabi Department of Transport
Peter Todenhagen
2019-12-17T10:23:55+01:00