Network data always at hand, thanks to cSmobile
he cSmobile app is the mobile component of the cableScout® fibre management software. Developed for network operators, the mobile version enables their field employees to quickly retrieve current network information which in turn ensures the efficient operation and rapid fault suppression in communications networks.
The huge advantage for cSmobile users is that all the important data from a fibre optic network, including any associated map materials, are available offline on a mobile device without an internet or server connection. A server connection is only required to retrieve new or updated data or for the re-transfer of any redlinings.
The fibre optic network captured in the main cableScout® system is transferred to the relevant mobile devices of the approved users via a special admin portal. The data are displayed identically with the correct positioning and they contain all the important details such as overviews of buildings, ducts, micro-ducts, cables, connections, signals, distribution cabinets and components used.
Feature-rich functions support users in their work. For example, the system can search for a signal and its route can be displayed both in the schematic map and on the map itself. If this signal is faulty the user can visualise the possible fault site on the map by inputting an OTDR measurement value at the relevant measurement port.If required one can navigate directly to the relevant position using the navigation function. Using cSmobile the user can respond immediately to faults without having to return to the office first to collect any relevant information and documentation.
The redlining function is particularly useful in the field. This enables comments to be added to each network object in the form of text, speech or images. For example, if a discrepancy is detected in the documentation, this can be captured accordingly and subsequently corrected in the cableScout® data.
The app has been designed to be extremely user-friendly. No special cableScout® knowledge is required nor is there any need to attend a training course. The system is, therefore, up and running very quickly and can be used company-wide by different user groups to retrieve information.
The cSmobile app can be downloaded for test purposes at the Playstore.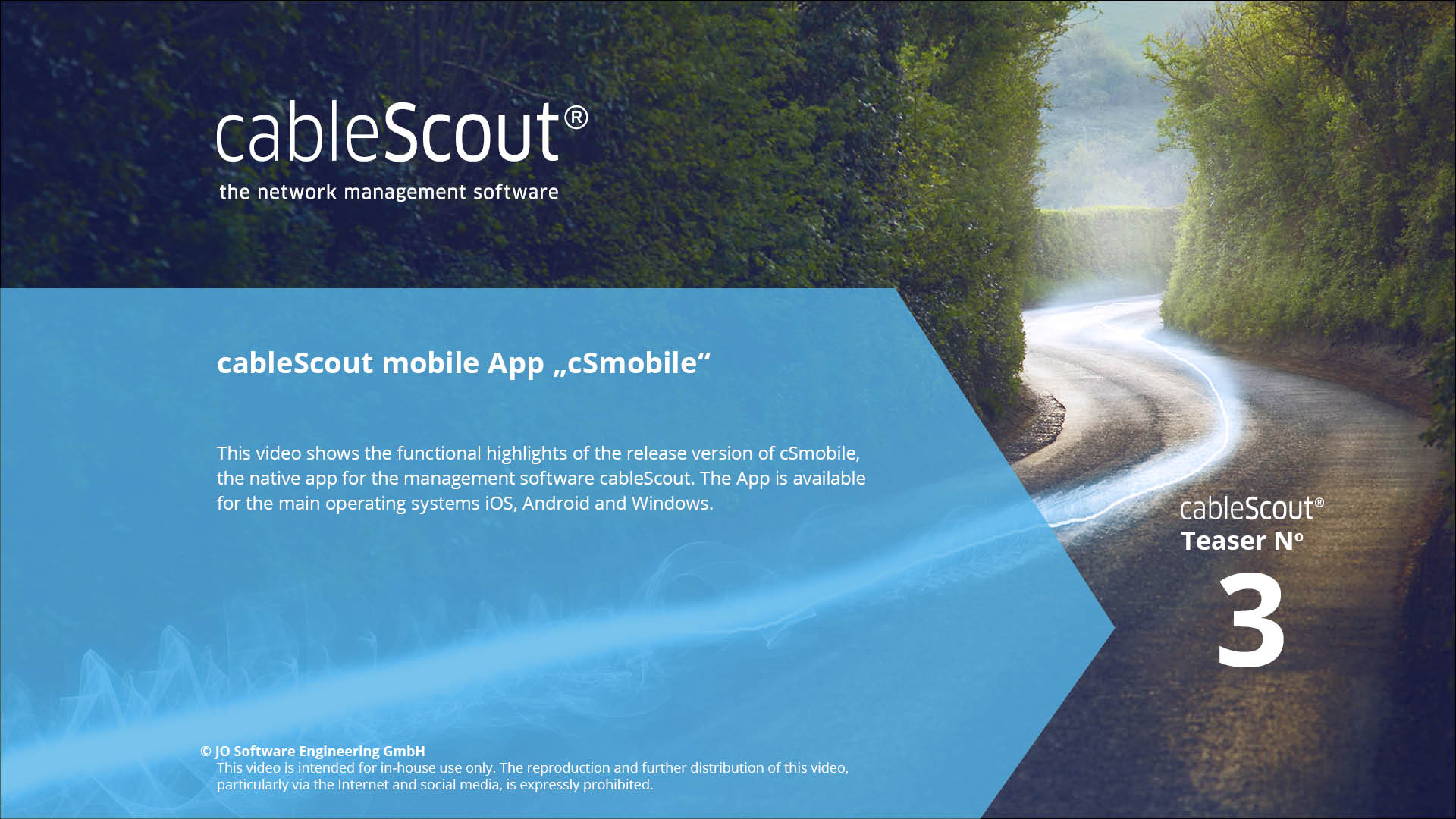 Highlights of the mobile version
Network documentation is available offline

Building view with floors, rooms and distributors

Duct/trench details with occupancy and statistics

Rack view with components and port status

Display of signal routings in geography and schematic map

Localisation of points of failure using OTDR measurement

Creation of redlining corrections (photos, texts, videos etc.) for objects and positions

Various security features such as automatic log off when not in use and the setting of data usage periods