Network data always at hand, thanks to cableScout® mobile
cableScout® mobile has been specifically developed for field crews who rely on up-to-date information for their work, namely the efficient and effective organisation of the operation and fault suppression of managed networks. The major benefit of cableScout® mobile for the user is that he always has all the important information available offline on his tablet.
The entire network infrastructure of buildings, ducts, micro-ducts, cables, cabinets, components and signals is implemented on the device so no internet connection is required.
Feature-rich functions support the user in his daily work: For example, the system can search for a faulty signal and the corresponding route can be displayed both in the schematic plan and on the map itself.
By inputting an OTDR measurement value at the relevant port, the location of a fiber fault can also be visualised in the map. The navigation function navigates the user directly to the relevant location when required.
With cableScout® mobile the user can respond immediately to faults without having to return to the office to fetch relevant documentation. This is particularly important when routes with Service Level Agreements fail and where the cause of the fault has to be found and removed as quickly as possible.
cableScout® mobile is available as a native app for all major operating systems including iOS, Android and Windows mobile.
The app has been designed to be extremely user-friendly. No special cableScout® knowledge is required nor is there any need to attend a training course. Therefore the system is up and running very quickly and can be used company-wide by different user groups.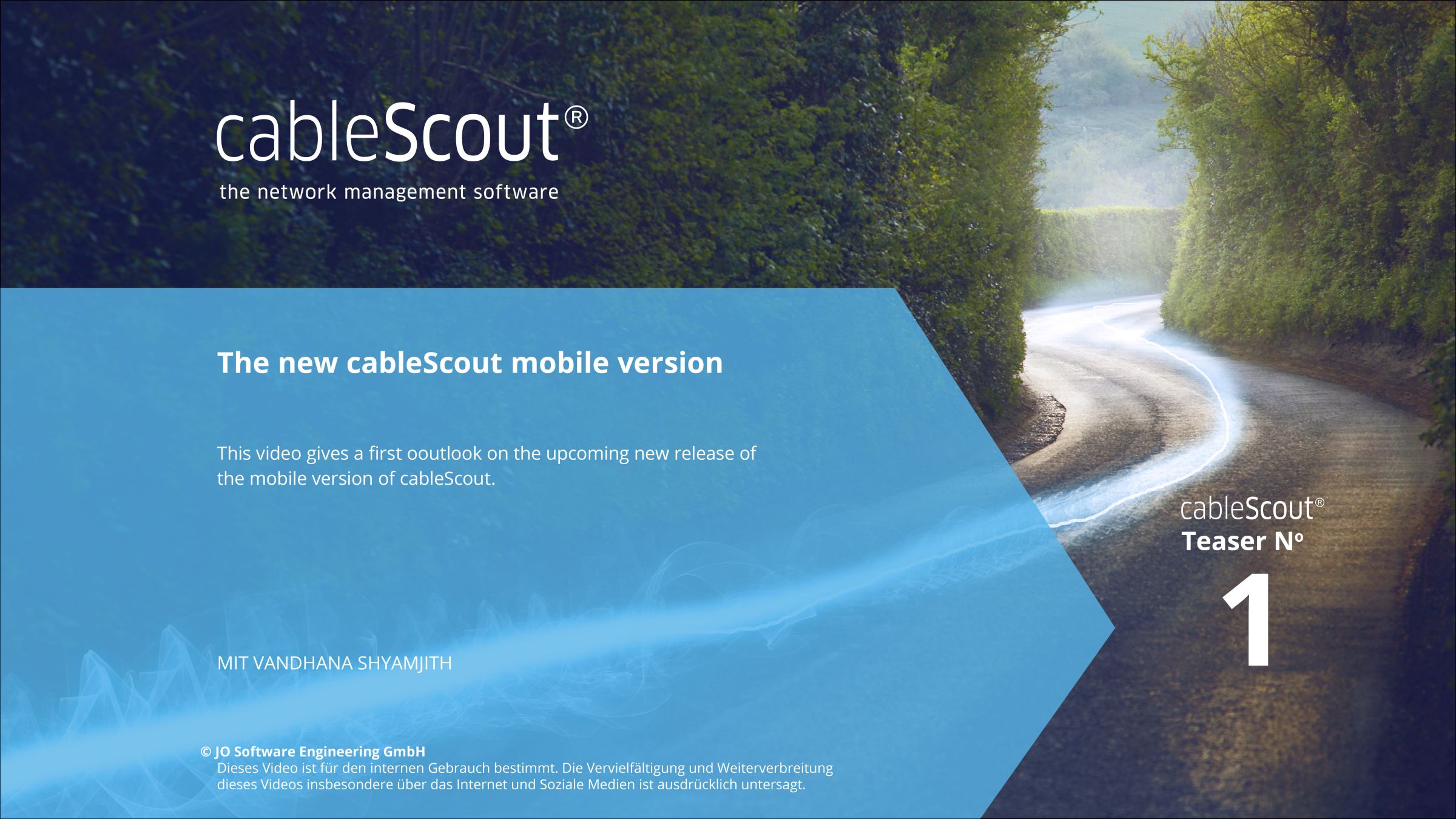 Highlights of the mobile version
Network documentation is available offline (sometimes connected)

No training is required

Data is always current

Specific cableScout® knowledge is not required

Ability to incorporate a wide range of maps (HERE, Bing, OpenStreetMaps, own base maps, Aerial imagery, …)

Immediate fault response without back-office involvement

Comments (text, photo, voice) and sketches can be added