FTTx-Networks
FTTx technologies such as FTTH, FTTB or FTTC can be both planned and subsequently administered in cableScout®. It is immaterial for the software which network topology is preferred for the so-called last mile, as both the point-to-point (P2P) and point-to-multipoint (P2MP) structure are fully supported by the system.
Thanks to the accurate detail and the practical relevance, cableScout® is the preferred tool for detailed and implementation planning. If master planning documents are available to the customer, these can be imported into cableScout® via various standardised interfaces and then continue to be used. Huge effort has been deployed to create an automated FTTH planning function in the system. This enables street-by-street design – from the exchange to subscriber connections – of a complete infrastructure of an area to be supplied with fibre to the home.
Once the buildings to be connected and the exchange have been selected on the map, the system then checks whether all necessary details relating to the material and infrastructure have been completed and whether these are compatible with each other. This ensures that prior to the actual start of the automated process the number of splice cassettes and duct housings are sufficient for the buildings to be connected in the supply area.
Once the details have been successfully validated, the planning process can begin. The system now automatically compiles the network structure and saves the user a great deal of manual and time-consuming work. This may include the creation of buildings, both residential and commercial units, the installation of the equipment selected for the building type, the laying of ducts and micro-ducts with the relevant colour scheme, the cutting of micro-ducts and the connection to home connection ducts and the blowing of fibres to the selected termination points.
If the structure is generated by the system, manual changes to the material, duct routings or the buildings to be connected can still be performed at any time. When the optimum variant is found, at the touch of a button cableScout® compiles all the documentation required for the project including work orders, splicing plans, duct diagrams and materials lists.
For funded projects cableScout® provides a special shapefile export, which complies with the specifications of GIS ancillary clauses 3.x/4.x of atene KOM.
Once the network has been built successfully the planning data are transferred seamlessly into the operational documentation, where they can continue to be updated.
FTTH areas can be planned quickly and in detail from POP via ODF through to individual subscribers

Management of the connection status such as "duct laid", "cable blown-in", "APL installed" or "connection active"

Detailed cutting plan for the preparation of the duct connections to the home connector points

Output of building plans with a displaced display (multi-stroke) of duct systems

Seamless subsequent customer connection using duct manager and fibre manager

The network can continue to be managed after the transfer into the AS-BUILT documentation

Standardised data import interfaces for all common master planning tools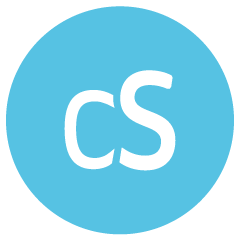 FTTh-network overview
Physical and logical level
P2P and P2MP
NE 3 and NE 4