Service essentials of JO Software Engineering GmbH
To offer our customers high-quality software solutions and perfect service, is an integral part of our corporate philosophy at JO Software Engineering GmbH. The underlying factors here, on the one hand, are our cooperative partnerships with our customers so that we can identify their requirements and also those of their specific sectors, and on the other, the ability to successfully incorporate these findings into the design of the products and services that we offer.
Therefore, regular updates are published which contain the new features desired by our customers. Extremely important in the installation of cableScout® is its systematic integration into the existing IT landscape, the consistent and continuous migration of existing data and employee training. The experiences of almost 300 customer projects are guarantees for this.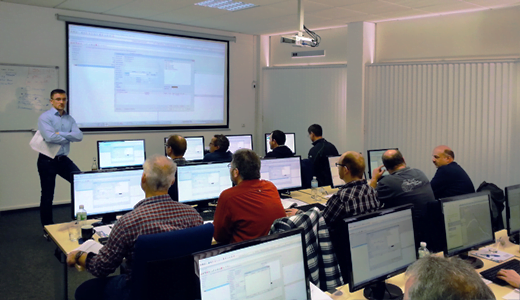 Customer satisfaction is our highest priority
Jo Software Engineering Service Structure
JO Software Engineering GmbH runs a modern training centre
In this seminar participants learn about the basic functions for the documentation and planning of telecommunications networks. All the functions which enable users to start working successfully with cableScout® from the set-up of the necessary master data such as cabinets and components to the installation of equipment and cables are covered. An examination of typical use cases including the setting up of switch orders consolidates the learning material.
In the advanced training course the trainers look at more complex issues and describe these on the basis of practical examples. The training content therefore covers duct management, network area planning and the creation of customised reports. By becoming familiar with the new program functions, cableScout® can be used even more efficiently resulting in increased team productivity.
The most popular special training course is the FTTH seminar. Participants learn about all the functionalities required for the planning of a new FTTH network or for the documentation of an existing one. After the training course the participants are able to plan and set up FTTH networks from the central office to the connections in residential units and generate the associated documentation for the construction.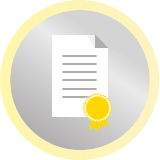 COURSE CERTIFICATE
cableScout®
JO Software Engineering GmbH runs a modern training centre which runs seminars several times per month. The seminars range from beginner to advanced level with additional special seminars on FTTH planning and broadband management. Good user training is very important to us as this equips our users with the tools to enjoy working successfully with cableScout®.
"With cableScout we make sure that our clients never lose track of their networks"
R. Kosztovits, head of Marketing & Projects JO Software Engeneering